Whether you're thinking about getting into cycling for the first time or you've been an avid cyclist for years, it's important to ensure that any bike you ride is equipped with the best parts and components possible. One of the most important parts of your bike is the pedals—you should make sure that your bike is equipped with the pedals that are right for you. Consider the different types of pedals and different bike pedal uses in Naples, FL so you can feel confident you are choosing the best option for your needs:
Clipless bike pedals: Clipless bike pedals were developed to replace complicated toe clip pedal systems. They feature a set of spring-loaded clips that attach directly to a metal or plastic cleat on the sole of the cyclist's shoe. These pedals are popular among cyclists who want to maintain control during high-performance and high-speed cycling.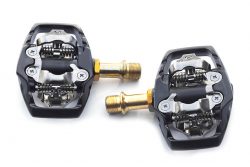 Platform bike pedals: Platform bike pedals are a traditional option that most bikes are equipped with. These simply offer a platform that's wide enough for cyclists to rest their feet on while they pedal. Without any modifications, platform bike pedals don't offer additional levels of security or performance that secure riders' feet to their pedals. These pedals are ideal for riders who want to ride their bikes casually and don't need any added performance features.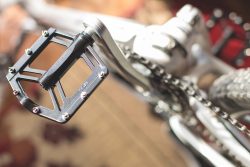 Pedal clips and straps: Clips and straps can be added to bike pedals to offer increased stability for cyclists. Pedal clips are toe cages that are clipped onto the front of your bike pedal and allow you to push up with your toes to move your pedal, in addition to pushing your feet down. These clips are secured with straps that can be wrapped around your feet to ensure that they stay in place during your ride.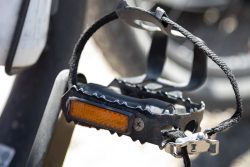 Choosing the right pedals
The right pedals and accessories for you will depend on a variety of factors, including the type of bike you have, how frequently you ride and where you ride your bike. For casual riding and riding on level terrain, platform bike pedals are usually sufficient. If you want to bike on rugged trails or you want to bike at high speeds, however, you should consider clipless bike pedals or pedals with additional clips and straps. You can find the right pedals for your needs and request professional product recommendations at a local bike shop.
You can stock up on all of the bike accessories that you need and find out more about different bike pedal uses in Naples, FL by visiting Big Momma's Bicycles. As a locally owned business, we are dedicated to the quality of our products and services and the satisfaction of all of our customers. We offer comprehensive bike products and services, including bicycle accessories, repairs and rentals. To find out more about everything that we have to offer and to browse our wide selection of products, simply give us a call or come see us today. We look forward to assisting you soon!
Categorised in: Bike Pedals