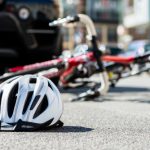 For years, bicycles have been known as an enjoyable, eco-friendly mode of transportation and a great way to stay fit. However, it is crucial to remember that biking carries inherent risks, and safety should always be a top priority. One of the simplest yet most effective ways to protect oneself while cycling is by wearing a bicycle helmet. In this blog post, we will explore the importance of wearing a helmet and highlight the various reasons why safety should always come first.
Head Injury Prevention:
The brain is our body's most vital organ, and any injury to it can have devastating consequences. When it comes to cycling accidents, head injuries are one of the most common and dangerous. Wearing a well-fitting bicycle helmet significantly reduces the risk of severe head trauma in the event of a crash or fall. Helmets are designed to absorb the impact of hitting the ground or other objects, ensuring that the force is distributed more evenly, thus minimizing the chance of a catastrophic injury.
Legal Requirements:
Beyond the obvious life-saving benefits, wearing a bicycle helmet is often a legal requirement. Many countries and states have laws mandating the use of helmets for cyclists of certain age groups. Even in areas where helmet laws may not exist, it is still strongly advised to wear one to protect yourself from injury. While some may find helmet laws burdensome or unnecessary, they have been put in place to safeguard individuals and promote responsible cycling.
Setting a Good Example:
As adults, we play a crucial role in setting an example for younger cyclists. Children often emulate their parents or older siblings, and if they see us wearing helmets while riding, they are more likely to do the same. By promoting helmet use, we instill good habits and teach younger generations how to prioritize their safety. As a result, this can help create a culture where wearing helmets becomes the norm and the number of cycling-related injuries decreases significantly.
Increased Visibility:
Another important aspect of bicycle helmet safety is improved visibility. Many helmets come with reflective panels or vibrant colors, making cyclists more visible to drivers and pedestrians, particularly in low light conditions. By ensuring that others on the road can easily spot you, you are reducing the risk of accidents and thereby promoting a safer biking experience for everyone involved.
Protection against Weather Conditions:
In addition to safeguarding your head from injury, helmets can also provide protection against various weather conditions. During hot summer days, they offer shade and ventilation, preventing your head from overheating or getting sunburned. Similarly, during rainy or snowy weather, helmets act as a shield against moisture, keeping you dry and comfortable. By providing comfort and protection from the elements, helmets can make your biking experience more enjoyable, encouraging you to ride more frequently.
Helmets for All Ages:
Bicycle helmets are not just for children; they are essential for cyclists of all ages. Regardless of your biking experience or skill level, accidents can happen unexpectedly. Whether you are an experienced cyclist on a road bike or a beginner trying out a new sport, wearing a helmet is equally crucial. Protecting your head should never be taken lightly, no matter how confident you may feel on your bicycle.
Conclusion:
When it comes to cycling, the phrase "Safety First" cannot be emphasized enough. Wearing a bicycle helmet is a simple yet critical step towards protecting yourself on the roads or trails. Not only does it significantly reduce the risk of severe head injuries, but it also promotes responsible cycling behavior and encourages others to follow suit. So, before you hop on your bike, always remember to strap on that helmet and prioritize your safety above all else.
Got Questions? Let Us Help!
Welcome to Big Momma's Bicycles! Big Momma's Bicycles has been servicing the Naples area since 2005. We are a bicycle shop that does repairs, rental service, resales, services, tune-ups, and more. Big Momma's Bicycles is a locally owned business that does travel to pick up rentals and to help you out when your bicycle needs repairs. We have an excellent staff that is here to answer any questions you may have, so stop in or give us a call today!
Categorised in: Bike Helmet